I have searched for a successful adoption of a stock L18e EFI system, but I only found modified ones or find someone saying they know someone who has done it. Why? Is it this difficult?
Well, let me get to the point. I have Bosch L-jetronic EFI system from an L18e:
The manifold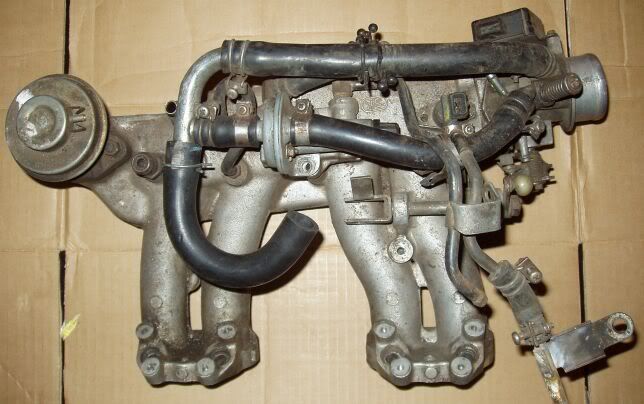 The fuel rails & Injector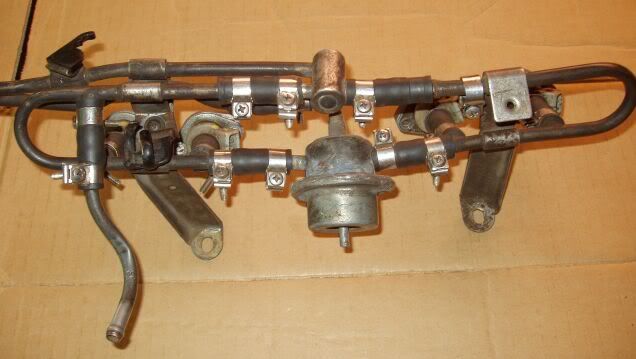 The ECU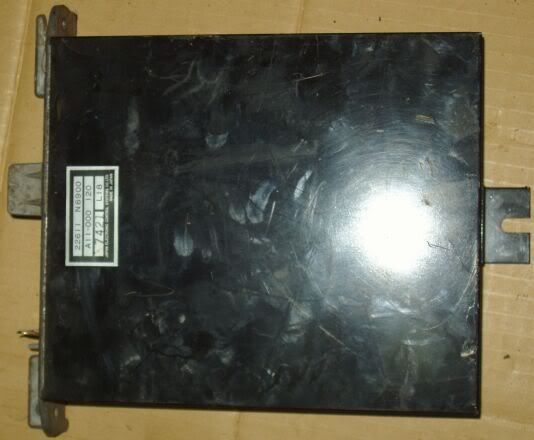 The harness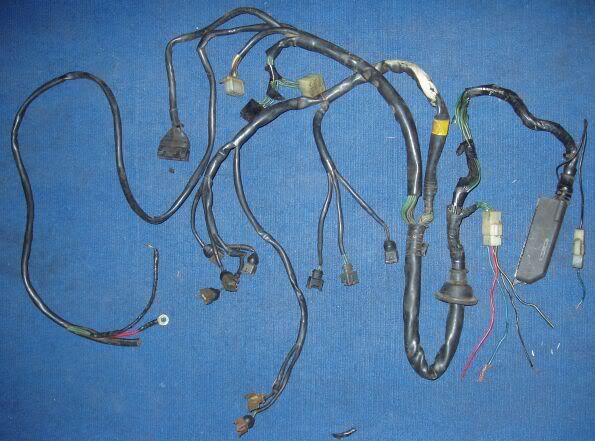 The AFM
The cylinder head(already in the car).
The resistor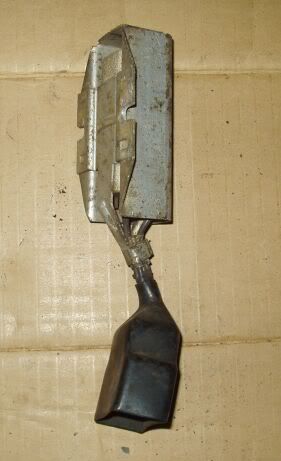 The Thermostat housing + thermo switches. Whats that on top of the housing? Vacuum pump to where?
The Combination(dual) relay got lost
Another one needed!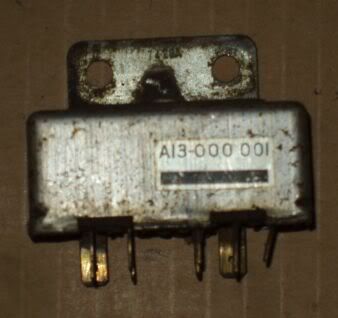 Whats is this cannister for?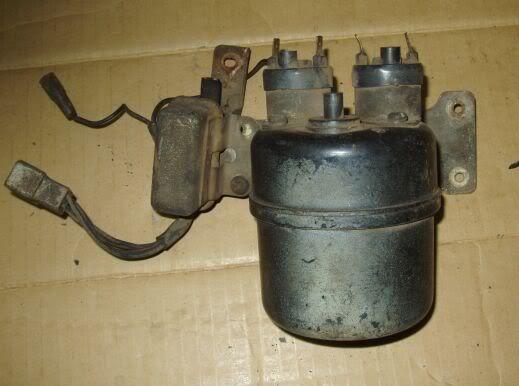 Where do this Cacuum connect to?
What hoses connect to the pipes under the throttle body?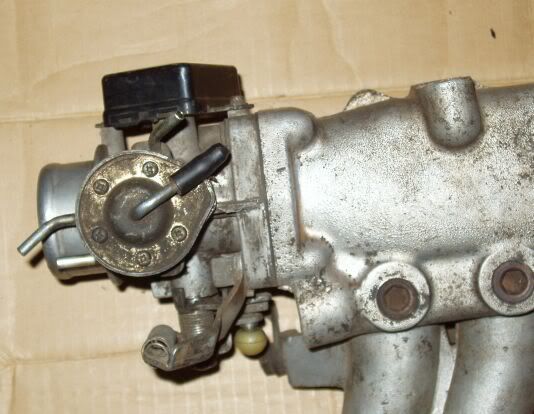 After acquiring this system in 2005, I had no idea what system it was but since I removed it from an L18, I thought it would work on my L16. Tried fitting it but ran into problems. I was using mechanics(not very professional) who have never done this before. The fuel pump was an in-tank from Hyundai, breaker points ignition. At first, the engine would start & idle for a moment then dies. The fuel regulator was suspected and opened up & got messed(why open a regulator!) After this the car would only start while the return pipe was held/blocked. At one time the combination relay smoked! The car never moved an inch with EFI

But was a good trial with no knowledge of the system
So I sadly returned to carburetor but retained the EFI cylinder head.
I have gathered enough information of Bosch L-jetronic EFI system and am fitting it to the car, and this time no turning back until it works smoothly
I'll need the followin
g
#Fuel pump. External preferably from BMW
#Surge tank. Will have to fabricate one
#Fuel regulator
#Combination (dual) relay or two relays that will operate like the dual, ANY IDEAS?
#My car has 3 fuel lines running from the tank to the engine bay. 1>main, 2>return, 3> goes to the carbon canister. Do I need to get bigger fuel lines or I can still use the current ones?
#L18e Service manual
Advice, cautions, comments all are welcome.
When this is done, I'll do a full body restore, from bare metal.
The car, 1978 Datsun PA10 (not current photo though)