Pulled the head apart today to see what I need to do to it.
First off come the rocker retainer springs, then push the valves down with a screwdriver and wiggle the rockers out.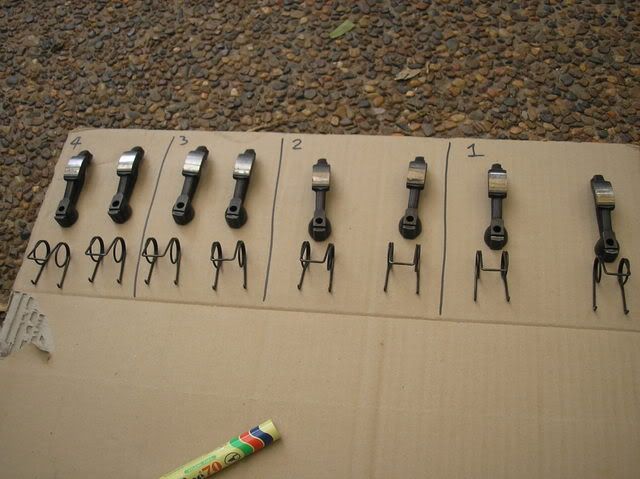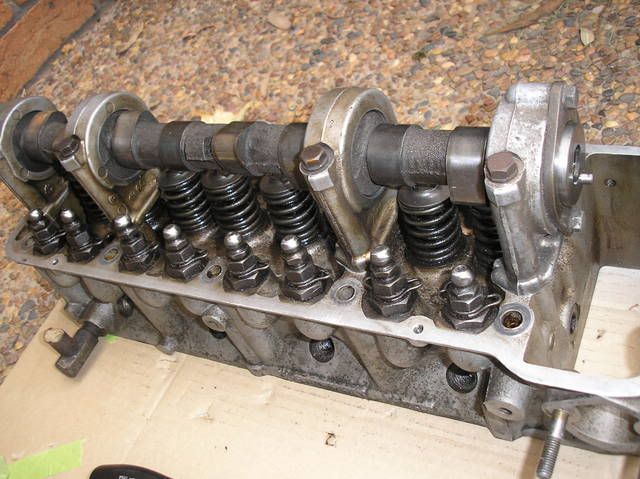 Next undo the cam retainer and slide the cam out. I think the cam is an L20B item, not an L18 one like the head. The cam and rockers are supposed to be matched (since they wear together) but on this head they likely aren't matched. Regardless I still numbered everything anyways.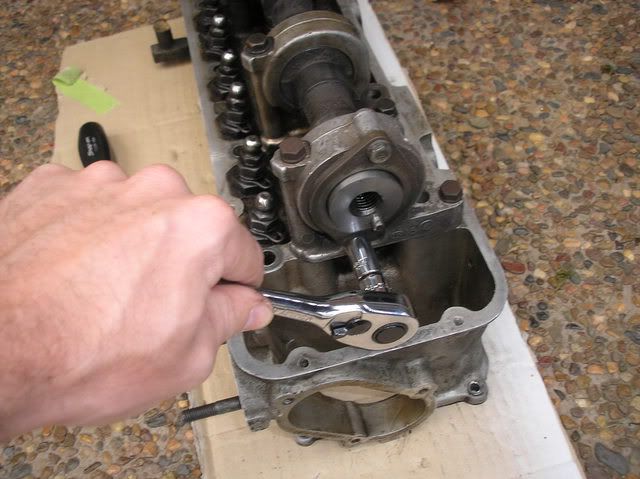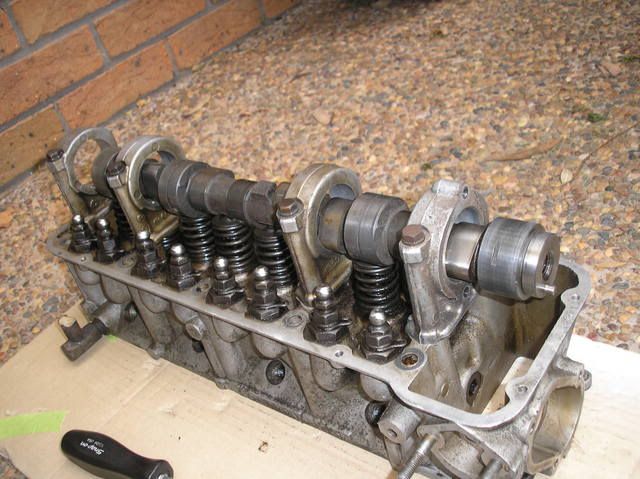 Then get the valve spring compressor out, compress the springs and remove the collets.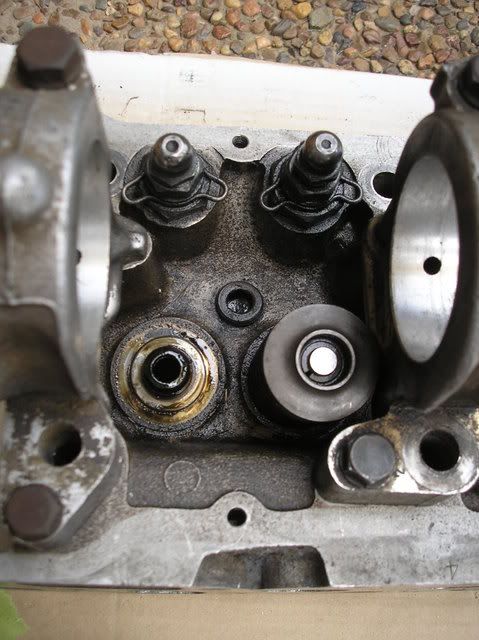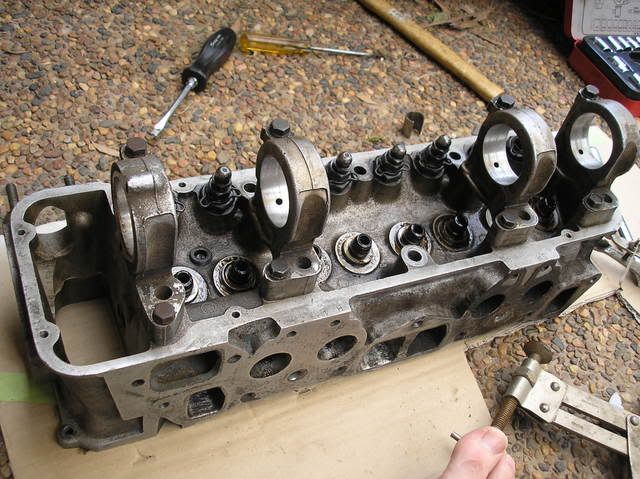 Slide out the valves, and your done
. You can see the valves are pretty carbonned up, even over the valve seats. It'll take some cleaning and then we'll see if we have to regrind the valve seats or weather I can just get away with cleaning it all up and seating the valves by hand and be done with it. Of course the head will be cleaned up at home then skimmed before I put it back together with new valve stem seals and so on later.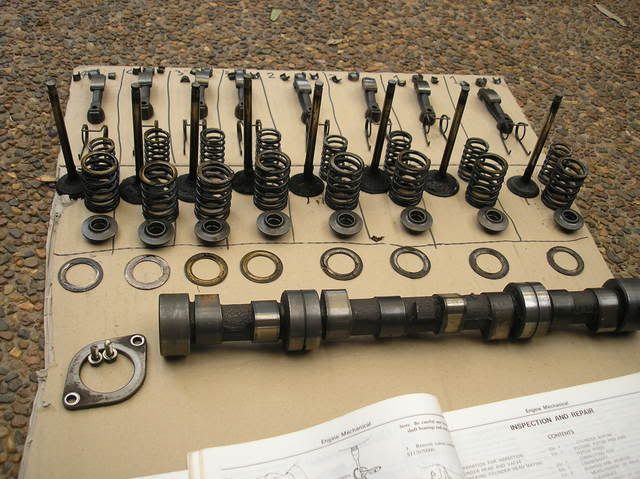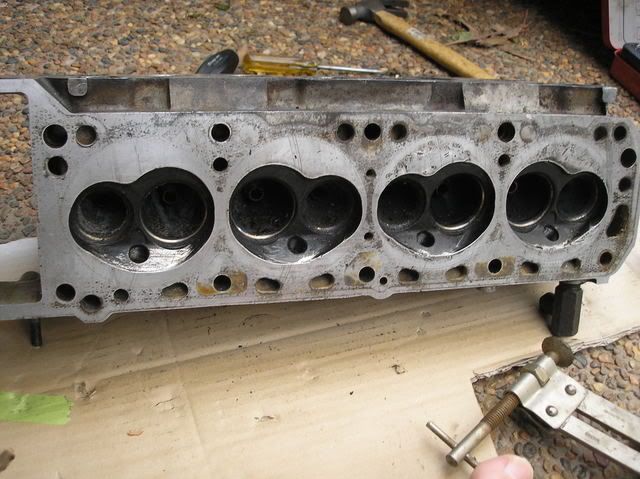 A question for anyone out there reading this as well, what mirrors are good to use as wing mirrors on a 200B? I would like OEM ones but since I'm probably unlikely to find some (or if I do I'll probably be allergic to the price), what else is a good substitute?
Like so: