Dad picked up all the stuff from the chrome platers and its all come up pretty well. We got a lot of stuff done as you can see, rain gutter grill, bonnet hinges, door strips, headlight surrounds etc...
We'll send more off in due course (rear vents for one thing, a few badges) but we're holding off on the grill. Want to see how it will look on the finished product black first.
Also got the L16 rocker cover buffed up as we want to use it on the L20B. We'll most likely cover it in that crackle paint that a few of you guys have done as it looks cool.
And as luck would have it I managed to track down a guy in WA who is a wholesale distributor for this stuff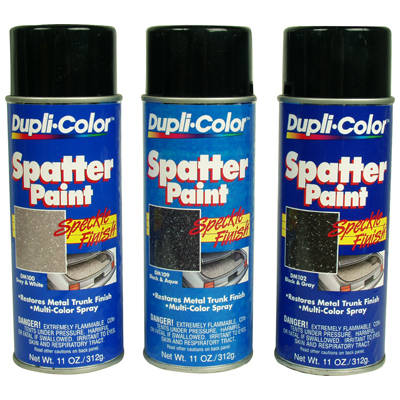 He put me onto a sales rep in Victoria and I rang him just as he was on his way to Bays Auto Paints in Mornington to do an order for it - right round the corner from my place, 6 cans are now allotted to me
It's bloody hard to get nowadays and no one in the USA will ship it to Australia either. It comes up looking like this
GM used it a lot in the late 60's and early 70's to coat the boot/trunks of the Camaro/Chevelle etc... and we're going to use it on the engine bay and boot as we're not happy with the grey color anymore
Few more pics....
Dash is out
Floor has no rust thankfully, note the two holes up the top near the B pillar. Thats where the roll cage was bolted to, we'll plug those holes up.
Minor repair on the rear
Did I mention that it does have electric windows in the front? They're staying I like them
We've also uncovered a bit more rust around the boot, driver rear quarter and a couple of other places. Nothing major though, a bit of wire wheeling, some killrust and bog should be all that's needed as we've got some paint left which will get a local guy to patch up the repairs for
Interior trim will be getting done in a few weeks too and I've gotta call the engine builder. I've got to travel to India to work next week for a few weeks so my phone will be off and he may get the L20B finished!