One thing i wasn't warned about when i bought my first Datsun when i was 14, was the fact that you can't just own one of them and that they have a tendency to multiply...
If you have a look in my signature you will see all my current datsuns, including my mint original 1979 Stanza coupe.
There is not a whole lot of information on these coupes, but here's a short introduction anyway.
Back in 1979, a ship called the "Kazuei Maru" carrying 120 KPA10 Stanza Coupe CKD (Complete KnockDown) kits that was destined for South Africa somehow ended up in Australia.
The cars were built in Japan but final assembly was done in Australia (tax evasion scheme). They were released to the market in Australia and sold out with no promotion.
So on that note i introduce my second Stanza coupe, which is number 59 of 120.
This car originally started its days in Victoria, as the majority of stanza coupes did as they were all assembled in the Clayton factory. It then sold around 6 years ago to a bloke in Adelaide named Rick (who has a restored stanza coupe also)
I have been lucky enough to take over this project! The plan originally was to drive to Adelaide and pick it up, but i was having trouble finding a trailer and more importantly a 4wd capable of towing one.
Fortunately Rick was kind enough to offer to deliver it to me for petrol money! I was sent this photo as a little teaser.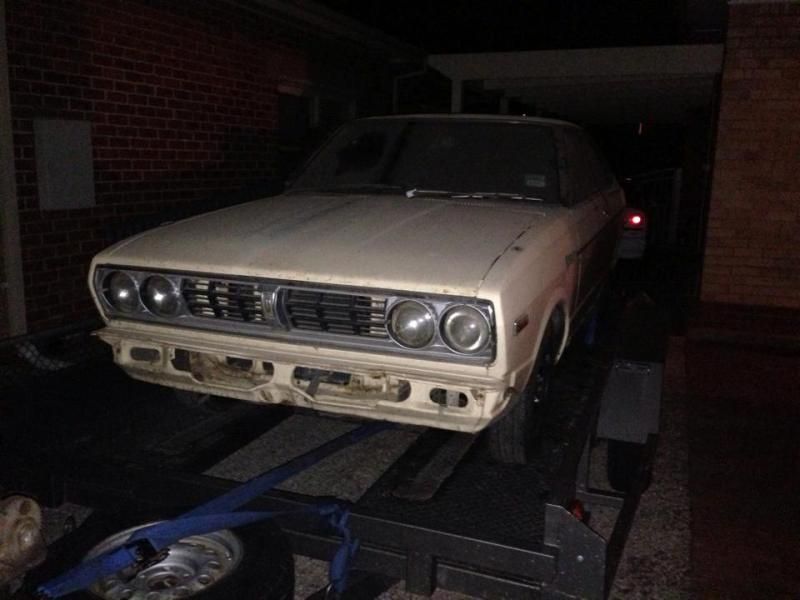 Upon arrival of the coupe, i was pleasantly surprised that although rusty (i was forewarned) it wasn't as bad as i thought it was going to be, and obviously worth saving because of the rarity of the car as well as my love for these cars.
Rick delivered it to melbourne for me and the next day Alistair (green200b) and i drove it back to my parents house in Metung (sorry mum, yet another car)
The majority of the rust is in the doors, but it is in other places too. Its still more or less a solid car and is 99.9% complete. This thing has been sitting for many years and is covered in a layer of dirt, making it look like a barn find.
It has a thing called thermonuclear protection, which sounds like a pretty big deal...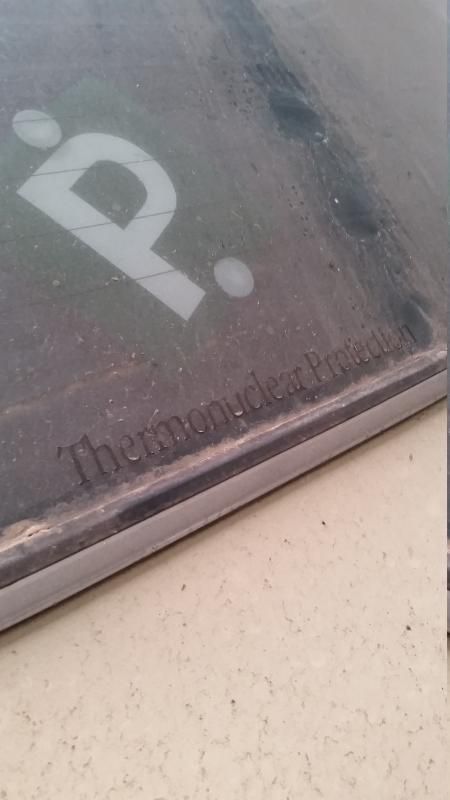 Also seems to be blessed with a "Sound Exploder"...
Fortunately it does not have a matching numbers engine.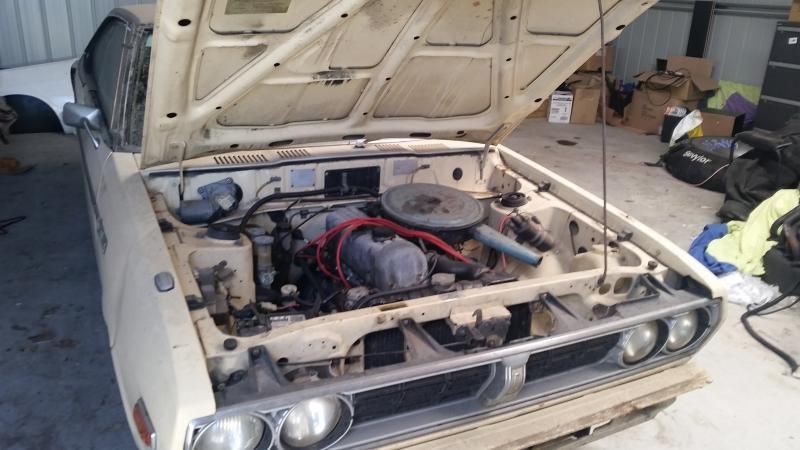 I say fortunately, because this means i will not feel bad about modifying the car including the engine combo. I would love to put in an sr20det or something similar.
Plans are to weld up the rust and go from there!