I'd forgotten about this post, thought you guys might like to see how it's finished up. It's nearly through engineering and rego will be on it in a couple of months.
http://www.youtube.com/watch?v=fWQZhh9h480
I'll list the main mods
300zx multi link irs R230 diff whole set up fitted, there are now strut towers in the boot.
R31 crossmember with custom mopar smallblock engine mounts, this can be swapped to std R31 crossmember and have a RB motor bolt right in.
S14 lower control arms,ABS hubs
R32 GTR front discs, front calipers
318 smallblock
5 speed steel case toyota
roof chop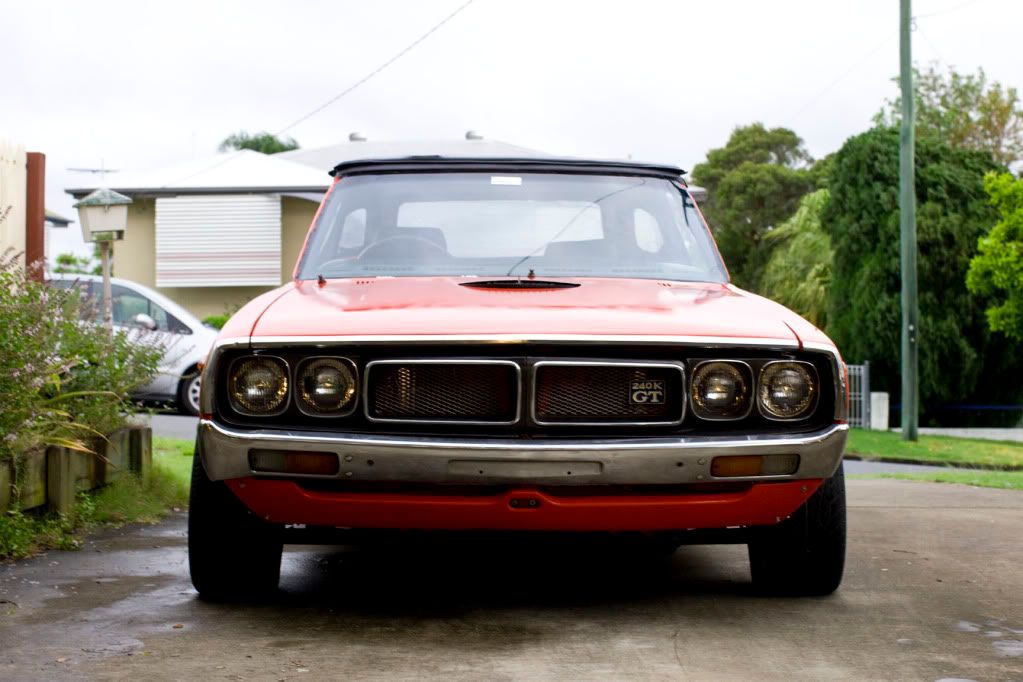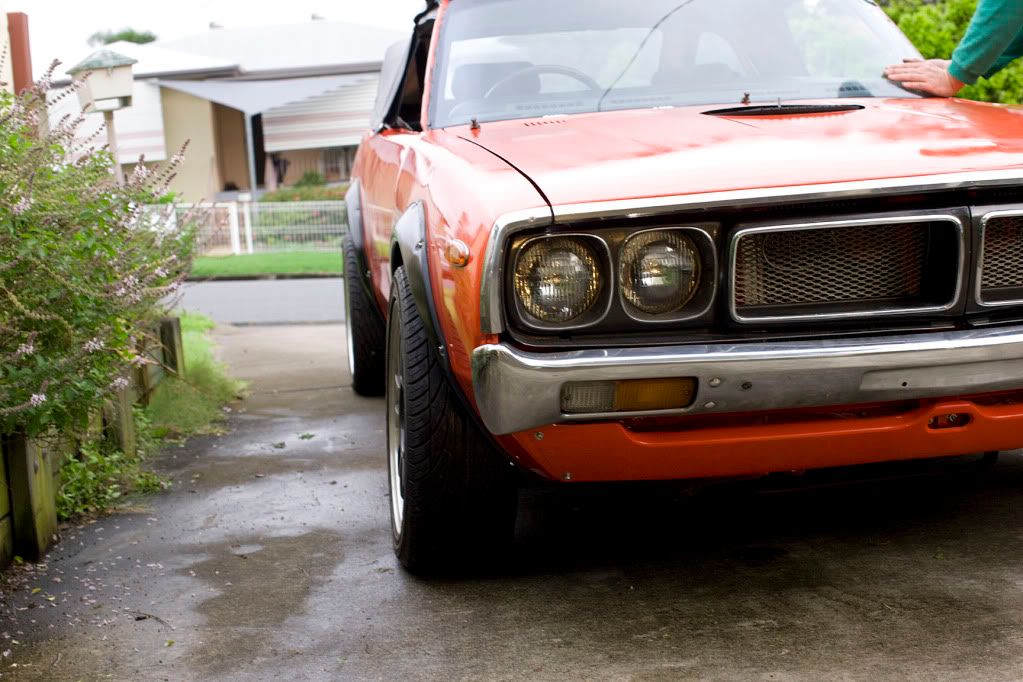 Future mods
I've just ordered carbon bumpers, carbon trim and carbon front spoiler and will shortly (when I save up enough) order front guards and bonnet from Japan as well as a alloy top end set up, heads, intake, cam etc etc from the states to give the engine a new lease on life.
The engine/gearbox package in the video was bought because it has an bellhousing that cost $1100 which is less than the price of a new alloy bellhousing. The engine is tired you can hear the timing chain or something making an interesting sound on the 3rd rev in the clip, it needs a rebuild before it sees the street.
It will need a supra alloy 6 speed asap
the V8 will eventually be stroked out to a 390ish cubic inch motor but before I can do that I need to install a sort of "replace roof support" roll cage A pillar to C pillar to handle the increase of torque. I sold the supercharger earlier in the thread as I'm not legally allowed to have forced induction with the size of the mopar smallblocks
Custom interior and dash
ABS pump and computer, sensor hubs are already on all 4 wheels