Today I picked up the first Jap car I've ever owned. I've wanted a JDM classic for a while but couldn't find 'the right' example for ages. I was convinced I was going to buy a 620 ute last time I wanted a car but when I found out they were 6-stud only, weren't fitted with L-series motors in Australia and it was basically impossible to find in a SWB tubbed version in Australia, I just gave up and bought what I knew better - another Torana.
Anyway, my mate of quite some time Ryan (
wiseys180
here on Ozdat) linked me to an eBay auction of this car mid last week. We checked it out after Hanging Rock last weekend and took it for a test drive. Looked better in the ad but we agreed it was pretty damn cool in a lot of ways. We came to a deal with the bloke and I picked it up this morning with an unreg vehicle permit and drove it home from country vic with no dramas apart from a **** huge huntsman crawling out from part of the interior when I was driving through the Bell st tunnel, ahhhh! what an experience!
Anyway I don't think I've ever seen one of these before, particularly not a wagon. It's got 5 studs on a 114.3 PCD so it's an alright stud pattern but very unusual for old Datsun (four stud would have been nicer I think, oh well). It has a double wishbone front end with a steering box and a swaybar. The rear end is a crude banjo-style live axle on leafs with heavily inclined shocks. It's got a 3spd dogleg pattern column shift manual (although doing research led me to believe the car would have a 4spd?), two-piece tailshaft, hydraulic clutch (which is way too light at the pedal end), and some really ugly stockies that will hopefully not be on the car for much longer
This is as I bought it, taken today: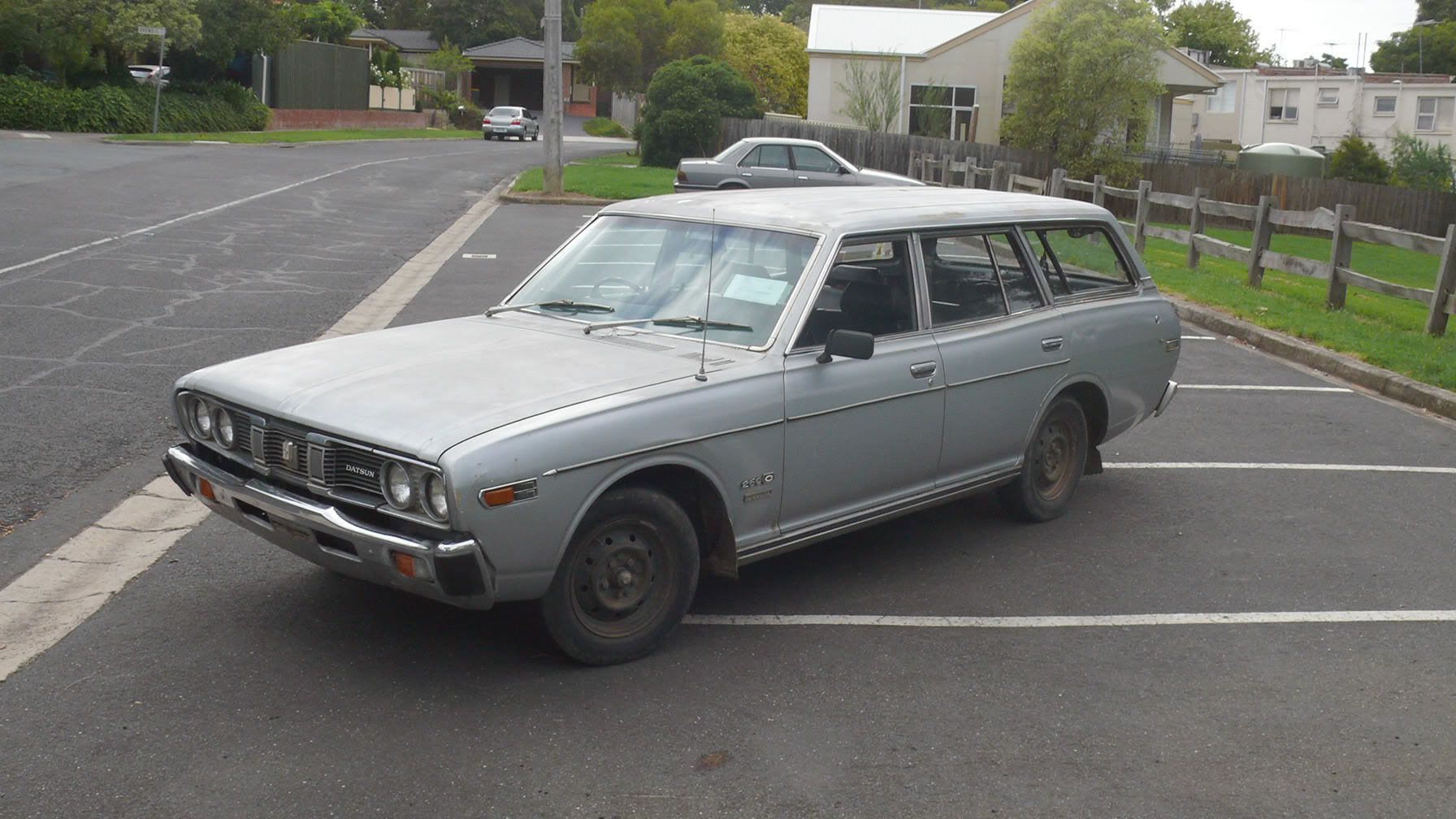 Here are some more pics. These are all absolutely as it came, didn't even wash or vacuum it before taking these photos. It obviously is far from perfect but it's pretty damn good. The panels line up and the interior is neat. A little bit of rust in the sills and in the bottom of the guards. The paint is cactus but I'm not gonna fix it - a bit of patina will be a refreshing change for me!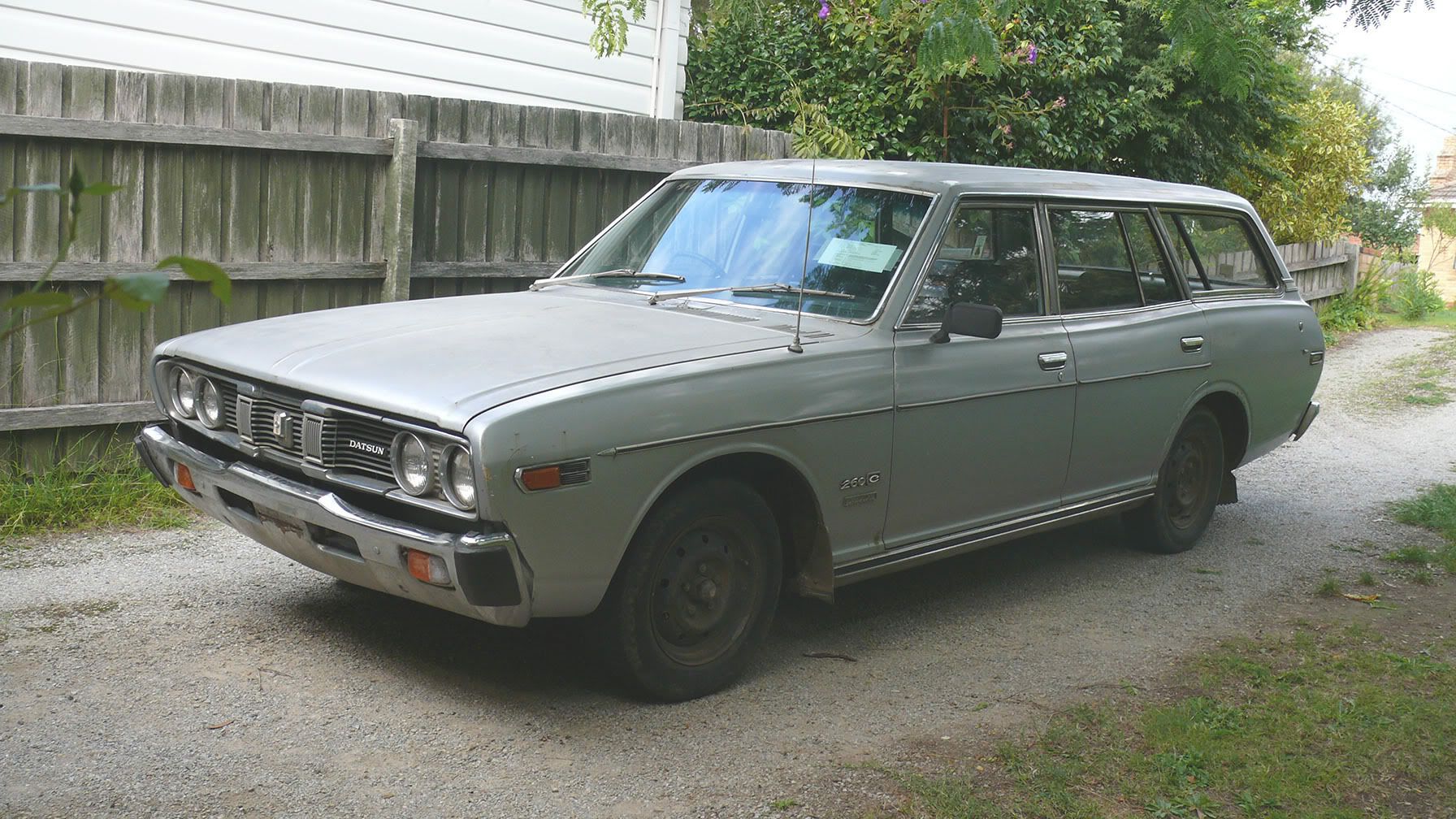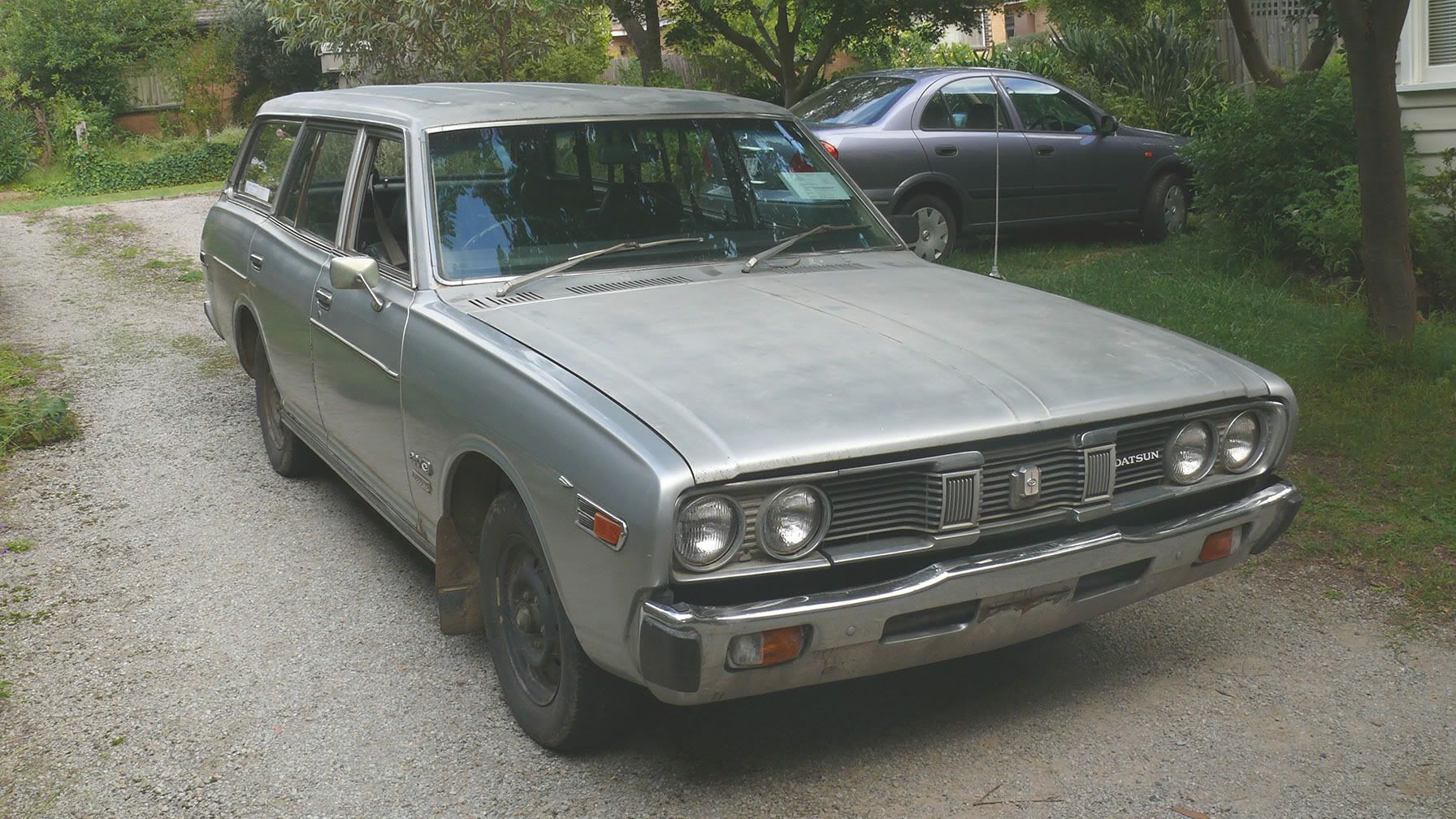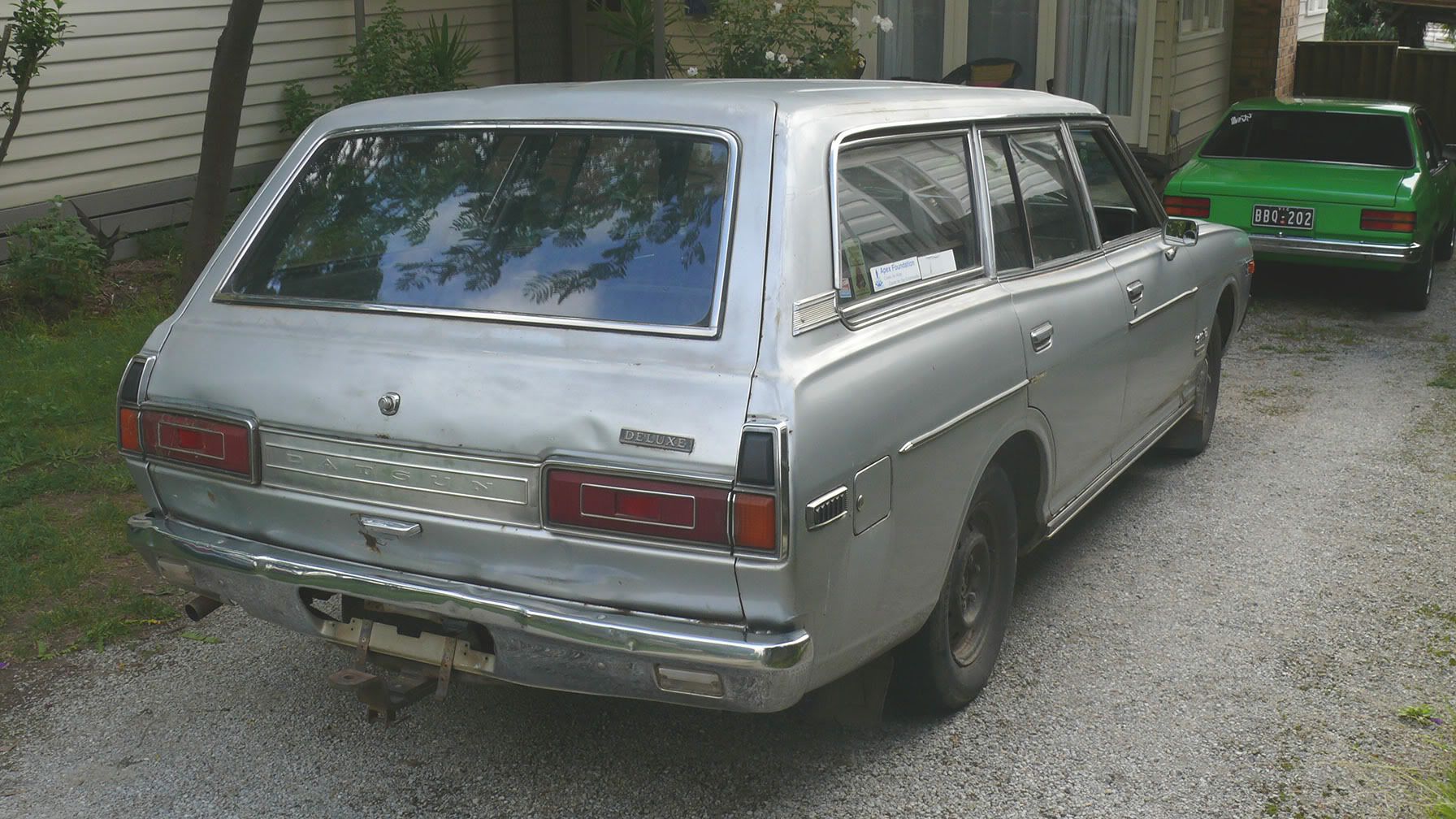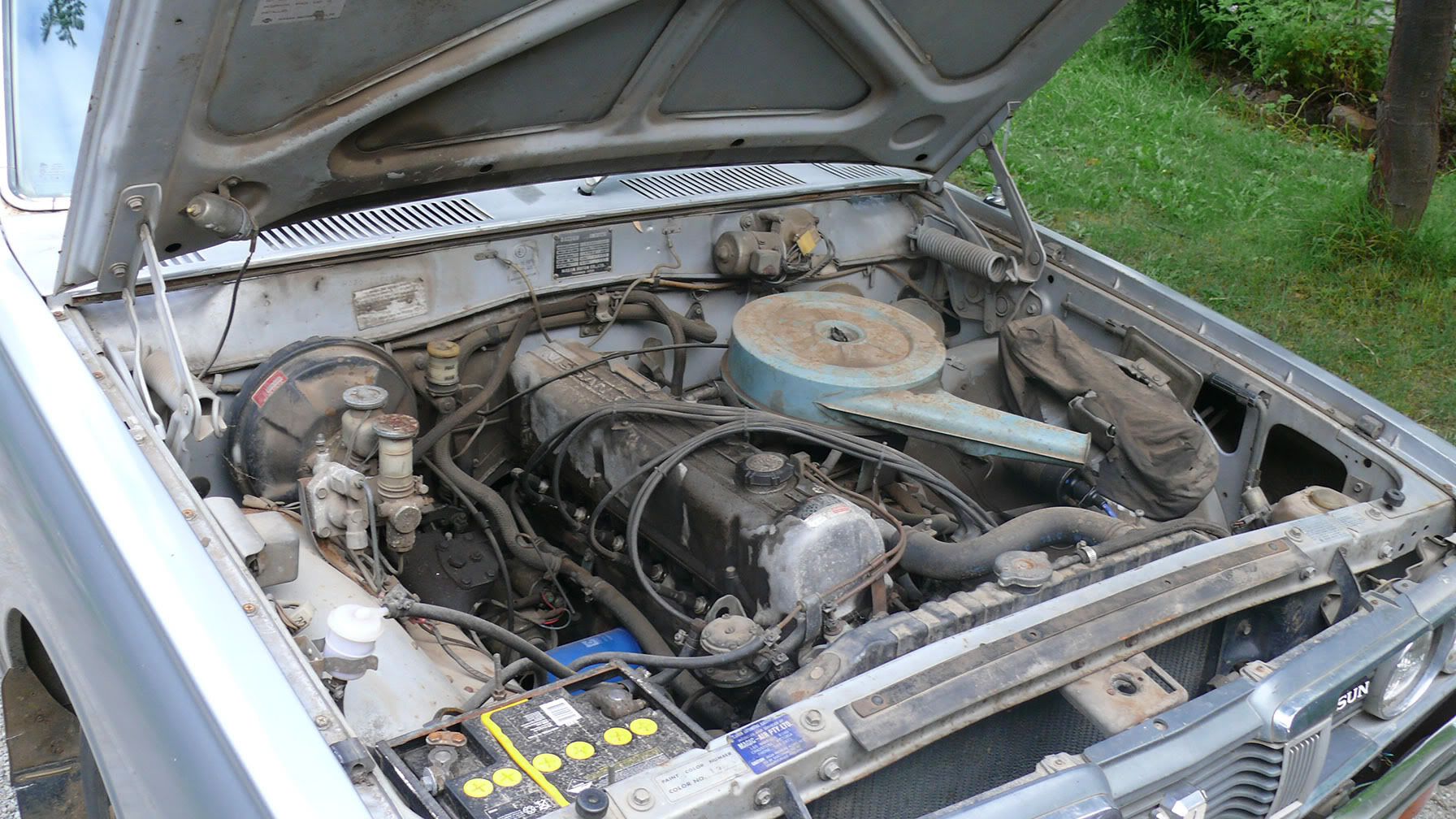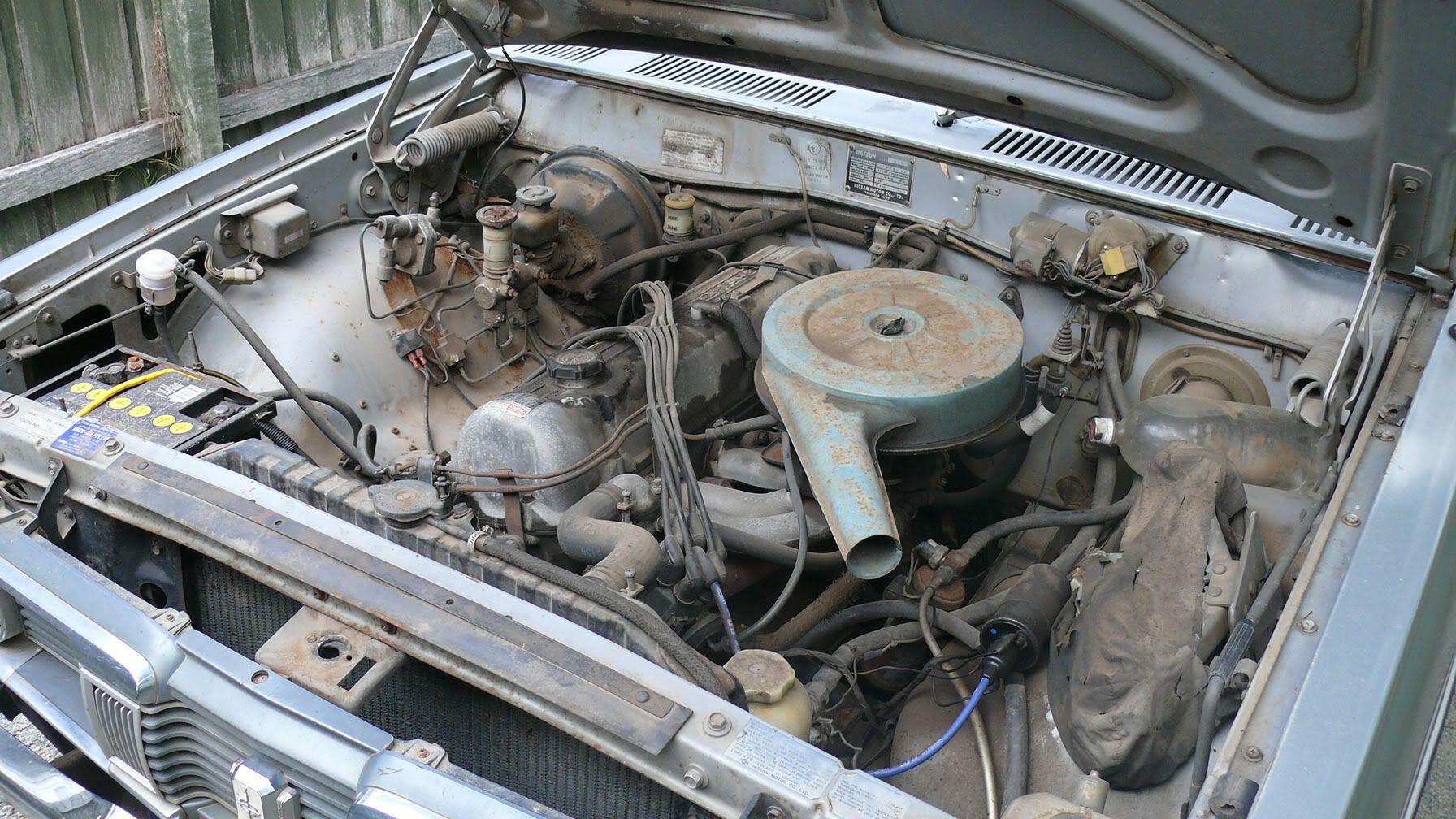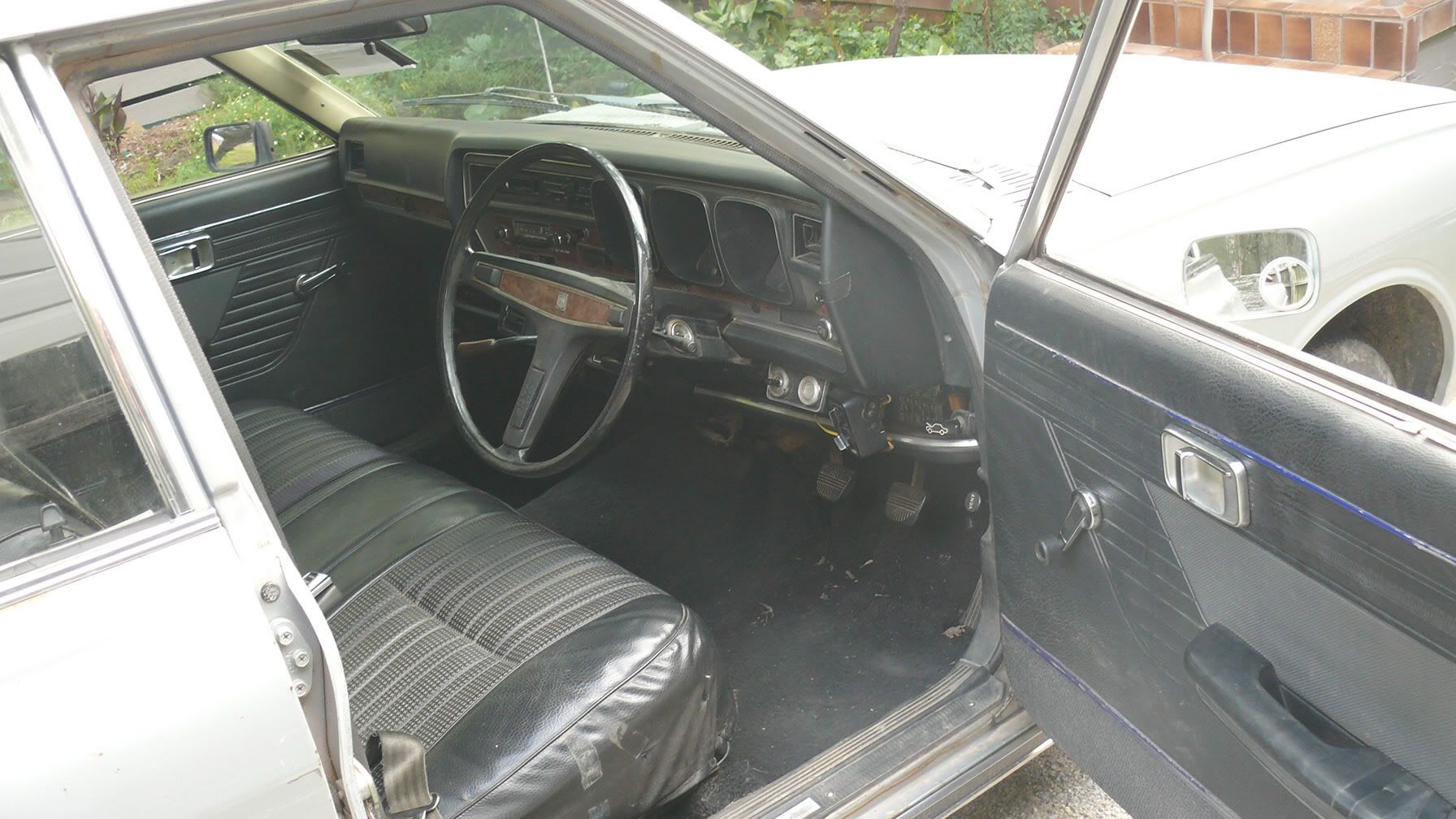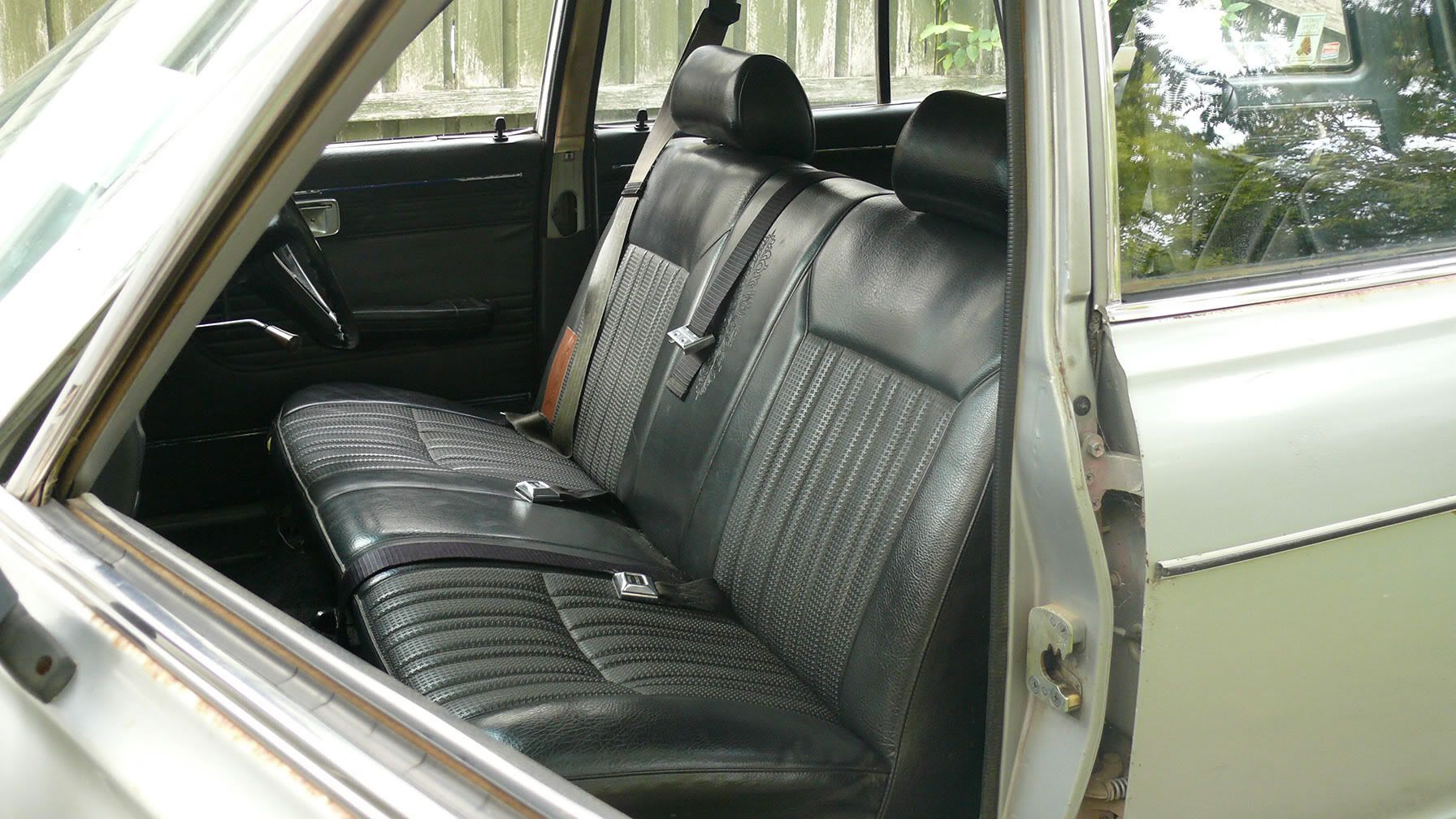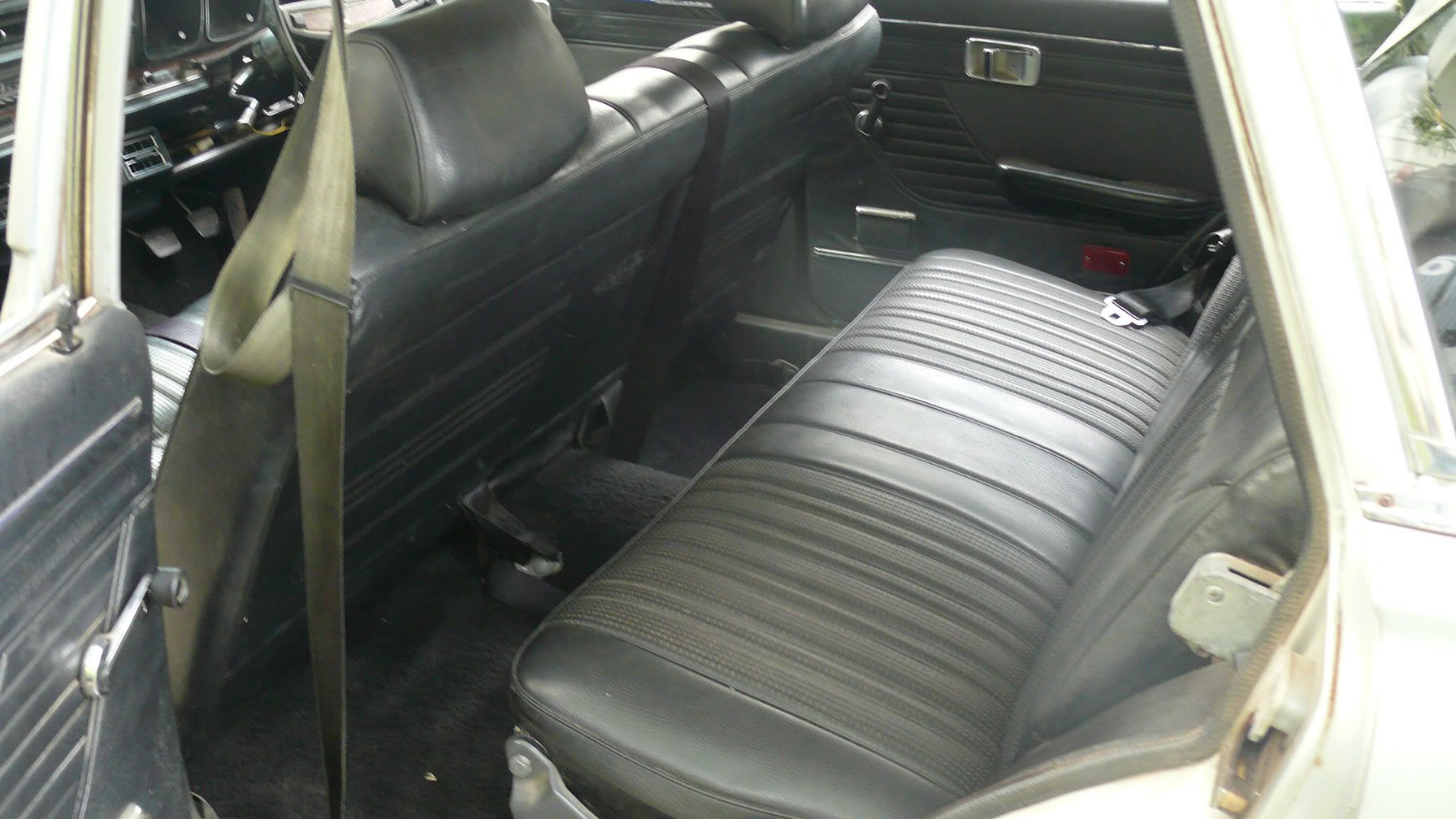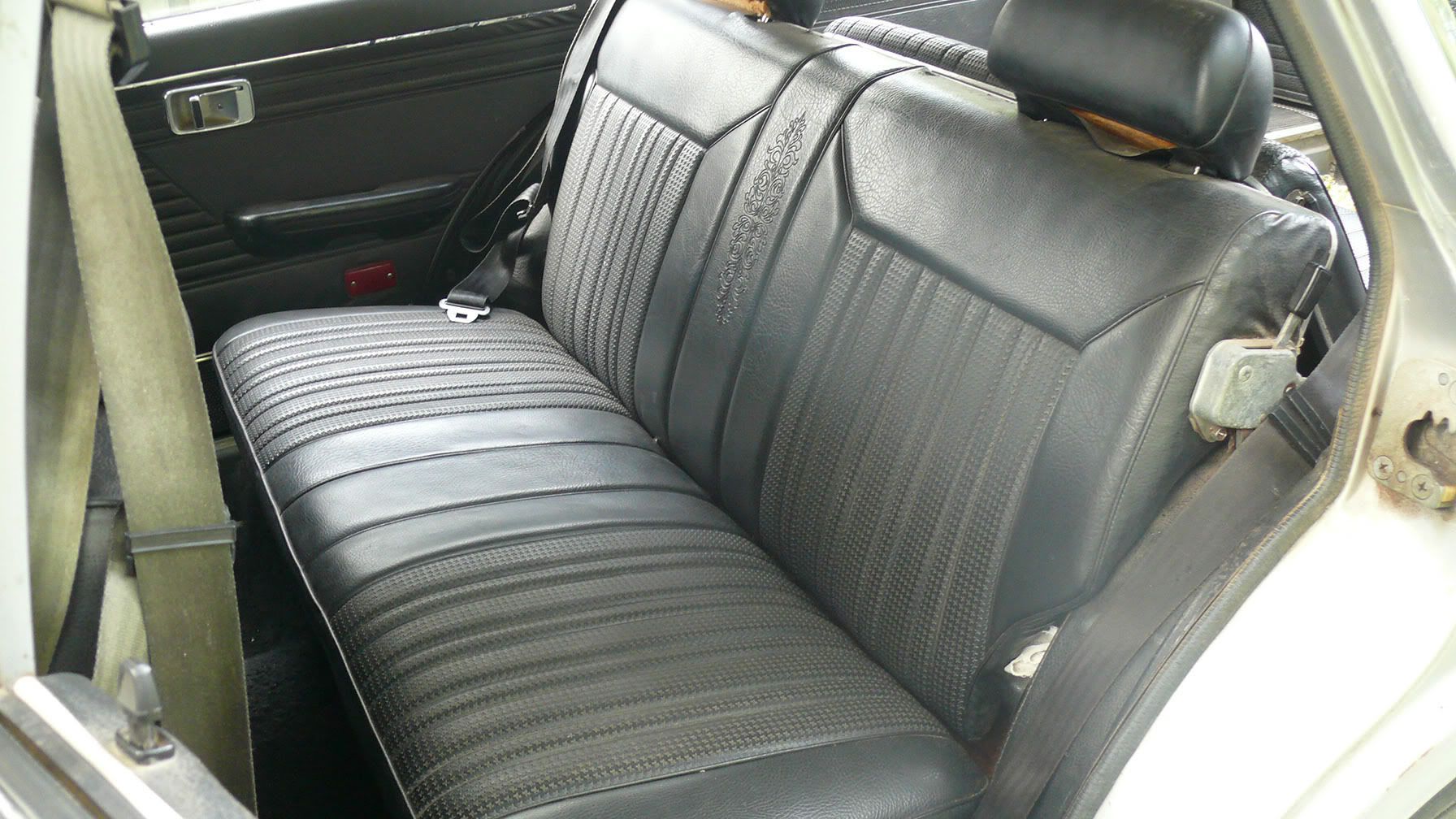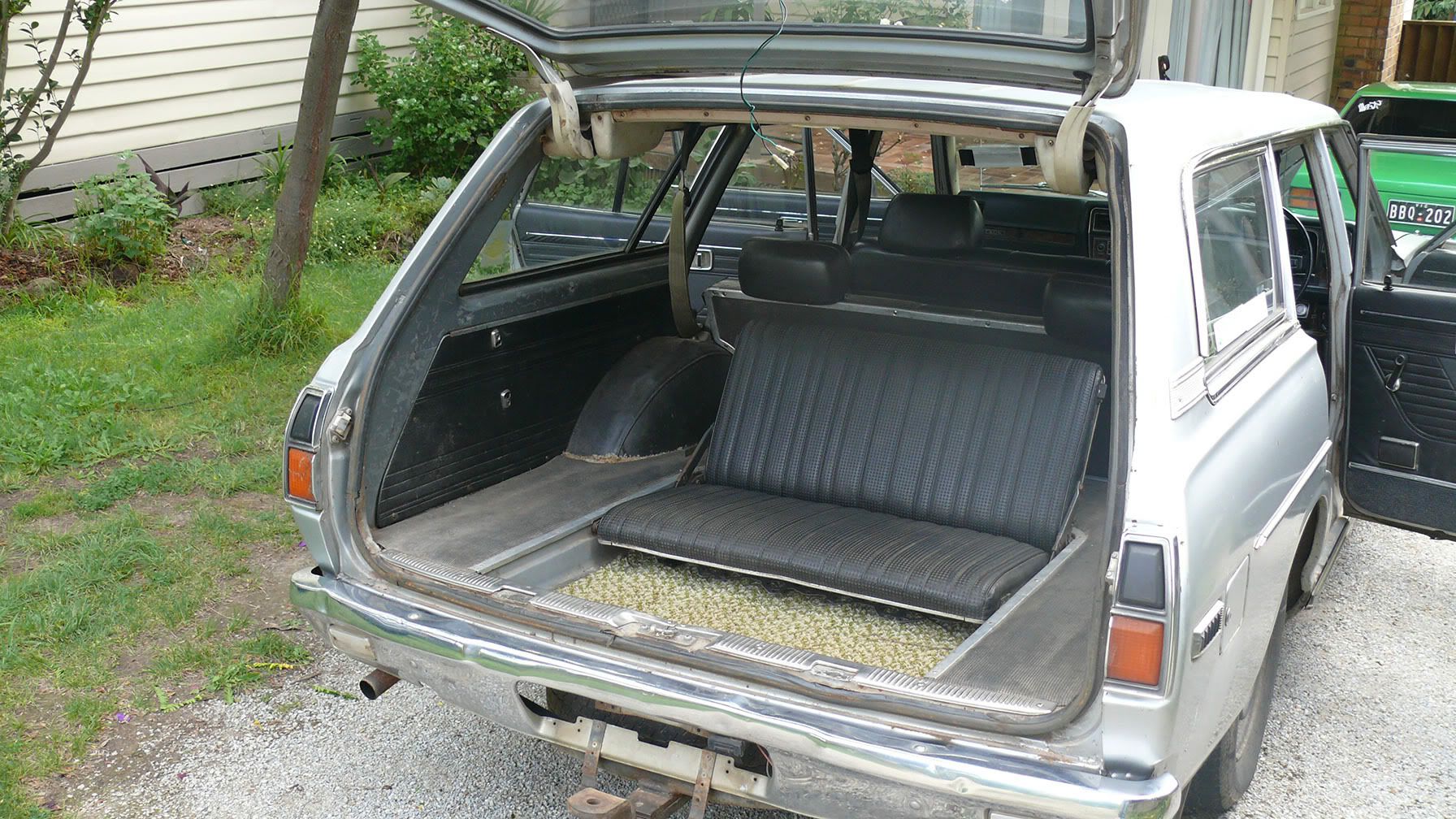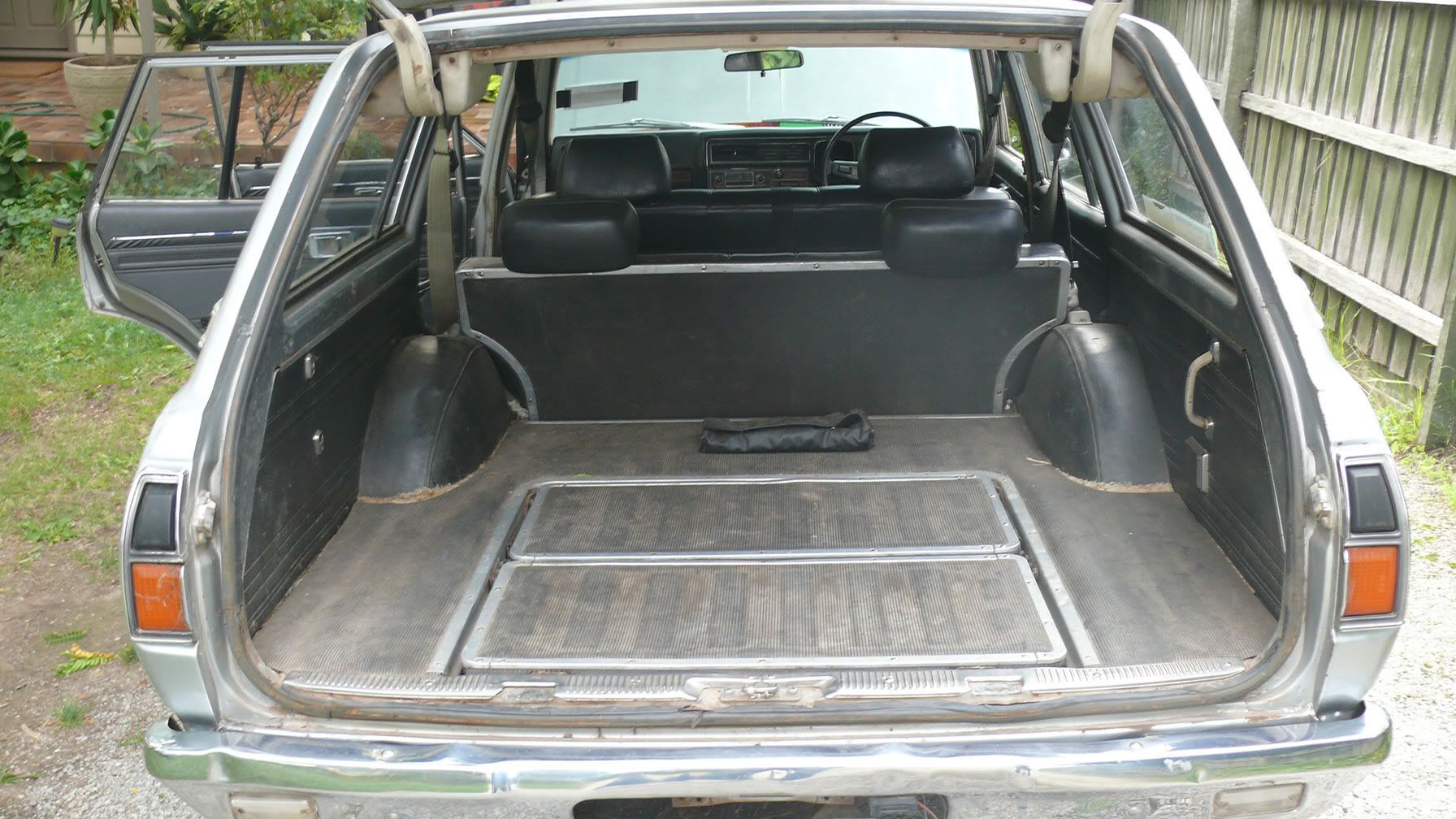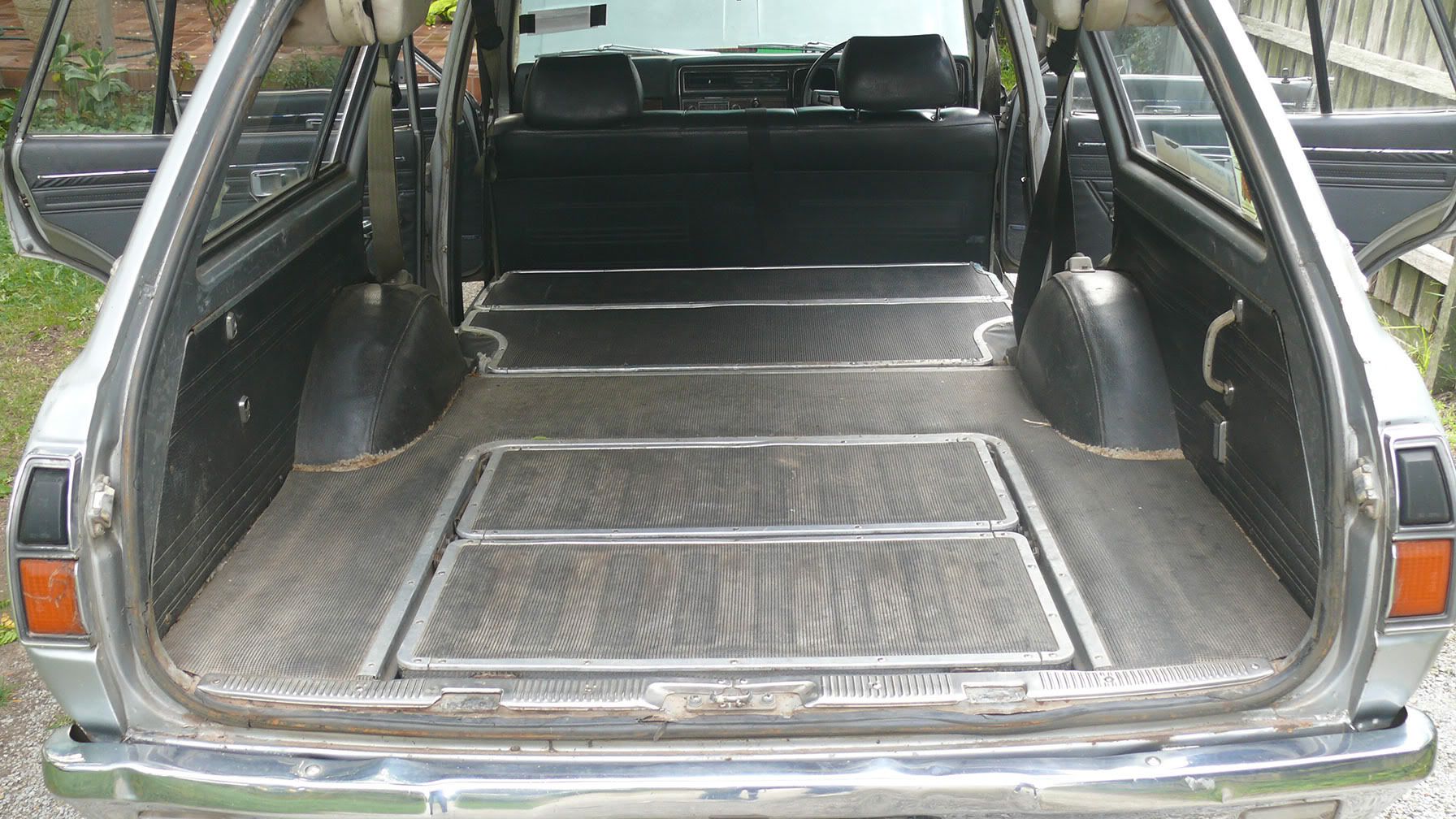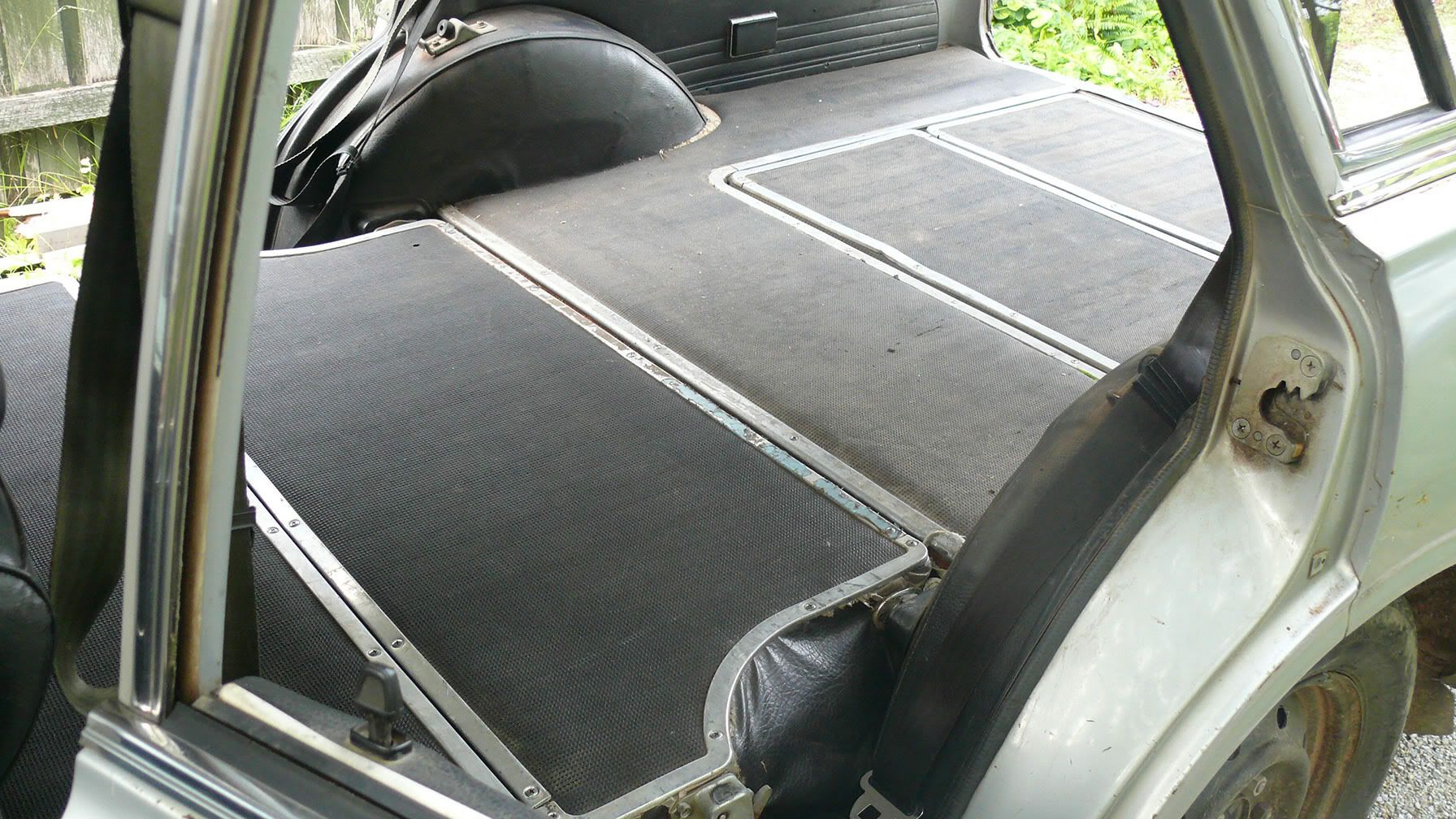 I just pulled the wheels off and brushed out the dirt & sh*t in the arches, probably give them a coat of asphalt paint some time soon. And I trial fitted some 15x8 Rally wheels I had lying around...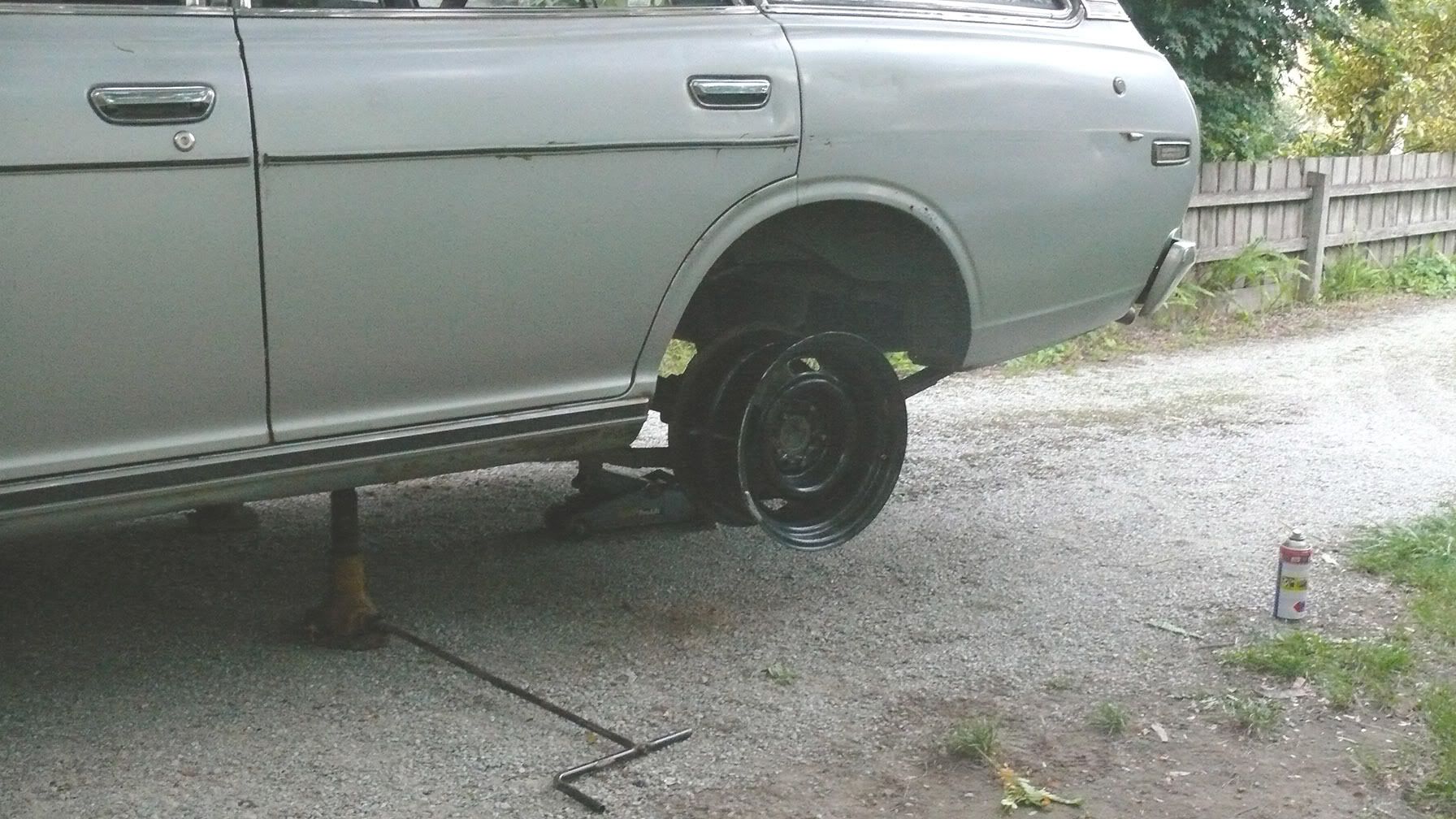 Could be a good option... maybe they are a bit plain
And all I've done since then is got it up high and pressure washed it all underneath and in the engine bay but it was dark when I finished so no photos of that yet.
I am just going to spend as much time as I can spare cleaning up little bits and pieces, gummed up surfaces, fixing up little trims and restoring parts as best I can and then I'll take it in for a roadworthy inspection. I want to know if I can fit some AU wagon factory gas scuba tanks under the dickie seat in the back and then I'll be laughing. Might need to change the diff ratio too though
I am basically looking for any parts cars that exist (not looking for rust repair sections, just other stuff), and to communicate with anyone who knows about these, I just have so many technical questions I want to ask lol. I wanna know all about what parts are universal with other things, what trim levels we got in Australia and how they correspond with features etc
If you've got a keen eye you will notice that a 330 bumper has been retrofitted onto this car and it is ugly as sin. I am chasing a 230 front bumper (doesn't need to be perfect) and valence panel (can be rough). I also need a left tail light (don't know if I'll actually be able to find one, may need to improvise), along with a bit of interior trim here and there, and I'm sure I'll think of a lot of other things too.
Let me know what you reckon anyway.